Whole Genome Sequencing by Nebula Genomics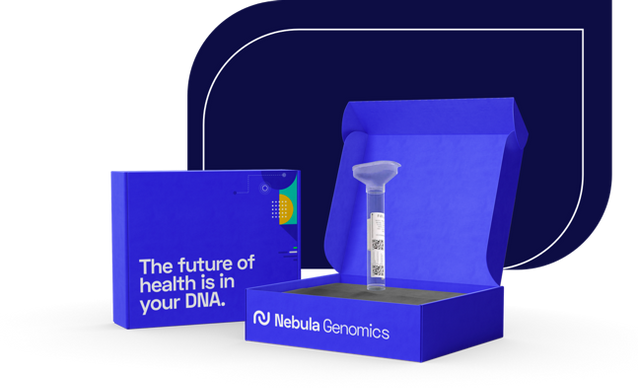 Privacy First DNA Testing.
Begin your journey of discovery without risking the privacy of your most personal information.
Nebula Research Library.
Receive new reports every week that are based on the latest scientific discoveries.
Genome Exploration Tools.
Use powerful, browser-based genome exploration tools to answer any questions about your DNA.
Deep Genetic Ancestry.
Discover more about your ancestry with full Y chromosome and mitochondrial DNA sequencing and analysis.
Genomic Big Data Access.
Download your FASTQ, BAM, and VCF files and dive deeper into your Whole Genome Sequencing data.
Ready for Diagnostics.
Our Whole Genome Sequencing data is of the highest quality and can be used by physicians and genetic counselors.
Buy yours: visit Nebula Genomics